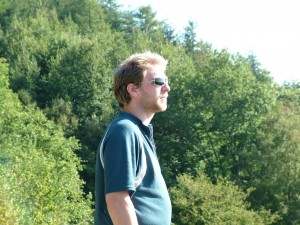 Follow Gareth as he sets out to achieve his challenge of cycling LEJOG in 9 days and raising over £2,000 for charity at the end of May 2011. Completed.
Follow on twitter: http://twitter.com/FeynmanC/
RECOMMENDED – I love his writing style
"When I was a kid I used to love cycling.
I had a 5 gear Sun Solo road bike and a Mongoose BMX for less serious and more dangerous rides. They were used regularly until someone broke into my parent's garage and stole them when I was about 15.
Now, at 15 I was more interested in other things…girls and guitars. So, my insurance payout was spent on a shiny new electric guitar and amplifier, which would be a much better way to get girls than a new bike.
To be honest, I think I was right!
Cut to 20 years later. I have a beautiful wife (the guitar helped with that, as did the leather trousers and wolf slippers combo – don't ask!), 4 dogs, 3 cats, significantly less hair and the beginnings of a rather fine belly."