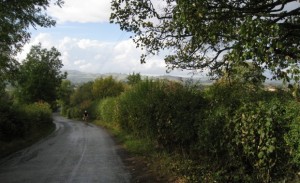 Alex and Mike, are two friends who work together, and in September 2011 they rode the length of Great Britain from top to bottom and raised money for some good causes along the way.
You'll find their random musings and notes on preparing for the ride here, Planned route as well as Garmin data on the actual route, dietary advice and more.
So, if you're after crucial information like the best kind of bacon to prepare you for a day in the saddle, the isotonic properties of bitter or how to use the power of grumbling to improve your climbing, you're in the right place!