We lost Wee Dee due to a long-standing brain tumour in the Summer.  She was 37.  We miss her every day.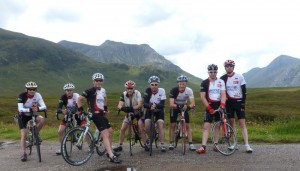 Consequently, her husband Ian and brothers John, Mark and David, along with Sammy, Tubs and Gio will cycle from Land's End to John O'Groats in the Summer of 2012 to celebrate her memory and raise funds for Brain Tumour Action and Epilepsy Scotland.
UPDATE – Challenge completed in 8 days. Over £23,000 raised so far. Fantastic effort.